JARO Thermal is a leading provider of electronic thermal management solutions for a wide range of industries. With over 39 years of experience, JARO Thermal has developed a broad range of unique and cutting-edge cooling technologies that are designed to extend the life of electronic components.
JARO Thermal is committed to total customer satisfaction by meeting customers' needs and applicable legal requirements and pursuing continuous improvement of provided products and services. As a result, the company offers a wide range of high-quality products, including fans, blowers, heatsinks, and die-casting services.
Their fans include DC fans, AC fans, and automotive fans, all designed to keep electronic components cool and running smoothly. The blowers they offer come in various types such as standard, mini, and slim-line. Their heatsinks include LED heatsinks, extruded heatsinks, stamped heatsinks, CPU coolers, PGA/BGA heatsinks, and IC coolers. JARO Thermal also provides die-casting services for magnesium, aluminum, and zinc, with facilities that are ISO-9001, ISO-14001, and TS-16949 certified.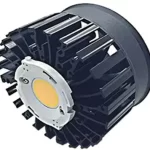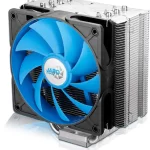 JARO Thermal understands that every customer has unique requirements, and they are committed to providing customized solutions to meet their specific needs. Customers can work directly with JARO's experienced engineers to design a customized solution that fits their application. This includes finding the right fan that fits their requirements, such as a smaller fan for a smaller, lighter product. JARO Thermal's engineers can work with their customers to create a solution that meets their needs, ensuring that their electronic components are cooled efficiently and effectively. With JARO Thermal's commitment to innovation and excellence, customers can trust that their customized solutions will be of the highest quality and meet their expectations.